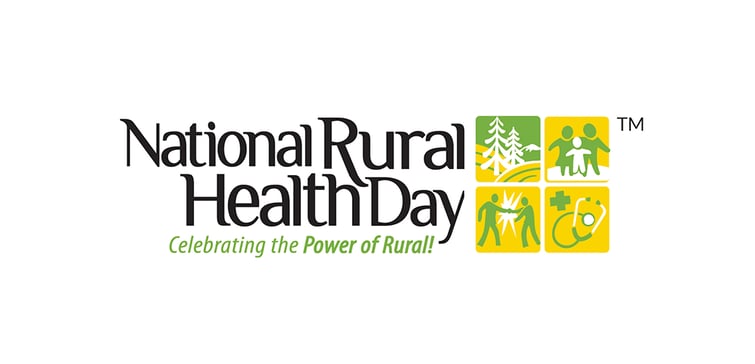 It's estimated that 57 million people—or roughly one in five Americans—live in a rural area*. Despite a lack of proximity to a large hospital or health system, this population can still receive quality care from healthcare workers who proudly serve their communities. While often tasked with doing more with less, clinical professionals in rural areas understand that the impact of critical access hospitals extends beyond delivering care but has a more significant impact on the community as a whole.
Rural areas have long suffered from unfair stereotypes, and unfortunately, hospitals serving those areas aren't exempt from those same criticisms. Often thought of as "Podunk" or referred to as band-aid stations, rural hospitals are perceived as being unable to deliver care comparable to that of a large hospital. Regardless, healthcare professionals serving small communities remain confident in their ability to treat patients, especially in emergent situations. "We're capable of managing anything acutely in these small emergency departments," explains Dr. Bob May, ED Director at Ascension St. Joseph. "Probably 75 percent of admissions are kept in our hospital, and patients are grateful for that," he explains.
As you'd expect, critical access hospitals face daily challenges that larger hospitals don't, with many including fewer human resources on staff. But instead of using this as a crutch, it's more reason to rise to the occasion. "When working in the ED, you're well-rounded as to what you can treat, which is vital when being in a small, rural hospital," says Dr. May. Moreover, with fewer people to rely on, one must have a certain comfort level that doctors in larger facilities don't have to deal with.


Aside from providing care, rural hospitals are often the largest employer in the area, furthering the sense of pride these areas feel toward their local hospital. As of 2020, there were more than 1,300 critical access hospitals in the United States*. Shane Hunt, CEO of Ascension St. Joseph, adds, "It's often stated that for a community to thrive, you need access to good schools, good jobs, and reliable healthcare. Per the Michigan Hospital Association, our hospital provides more than 1,100 health-related jobs in Iosco County alone. As of 2019, those jobs contributed to more than $58 million in salary and wages to the area."
APP is proud to partner with a number of Critical Access Hospitals, and we thank all of our physicians and APCs who practice in these settings for the invaluable service you provide to your patients, hospitals, and communities.
* National Organization of State Offices of Rural Health