Each new year presents opportunity for reflection and establishing new goals for success. In this post, President and CEO John Rutledge proudly reflects on our 2019 performance while confidently looking ahead to 2020.

Another Successful Year

I'm excited to share that 2019 marked another stellar year for American Physician Partners (APP). From a growth perspective, we acquired four leading emergency medicine groups:
Emergigroup Physician Associates in Houston, Texas (January)
Capital Emergency Physicians in Jackson, Mississippi (June)
Leading Edge Medical Associates in Longview, Texas (June)
TruePartners Emergency Physicians in Wellington, Florida (December)
In addition to acquisitions, we won 64 new hospital contracts, expanded our relationships with some of the nation's leading healthcare systems, and grew our footprint to 18 states. From a human resources perspective, we hired more than 325 physicians, 130 advanced practice clinicians (APCs), and 75 Support Center employees.
In the face of all this growth, I am proud to say we have one of the highest physician retention rates in the industry, one of the lowest locum tenens usage rates at 0.5%, a phenomenally high employee net promoter score, and have still never lost a hospital contract.
I am often asked how APP can be so successful in these areas when others can't. I believe our success stems from three things:
An unwavering focus on our philosophy to exceed the expectations of our three constituents: our patients; our physicians/APCs/employees, and our hospital partners.
Our ability to leverage our dyad leadership model that pairs a regional medical director with a proven track record of leading physician teams and a regional vice president—a former hospital executive who understands the challenges and needs of hospital and system leaders.
Lastly, we proactively ensure we have the necessary resources and structure in place to successfully deliver on our Mission to support our providers and hospital partners in the delivery of safe, compassionate and efficient care to every patient, every time.
The successful execution of these three areas of focus is what sets us apart in a competitive market and uniquely positions us as a management company, not a staffing company.
Looking Ahead
In December we held our Senior Management Retreat where we brought together all of our regional dyad leaders and our support center leaders to celebrate our successes in 2019, but more importantly, to lay the foundation for our continued growth and success in 2020 and beyond.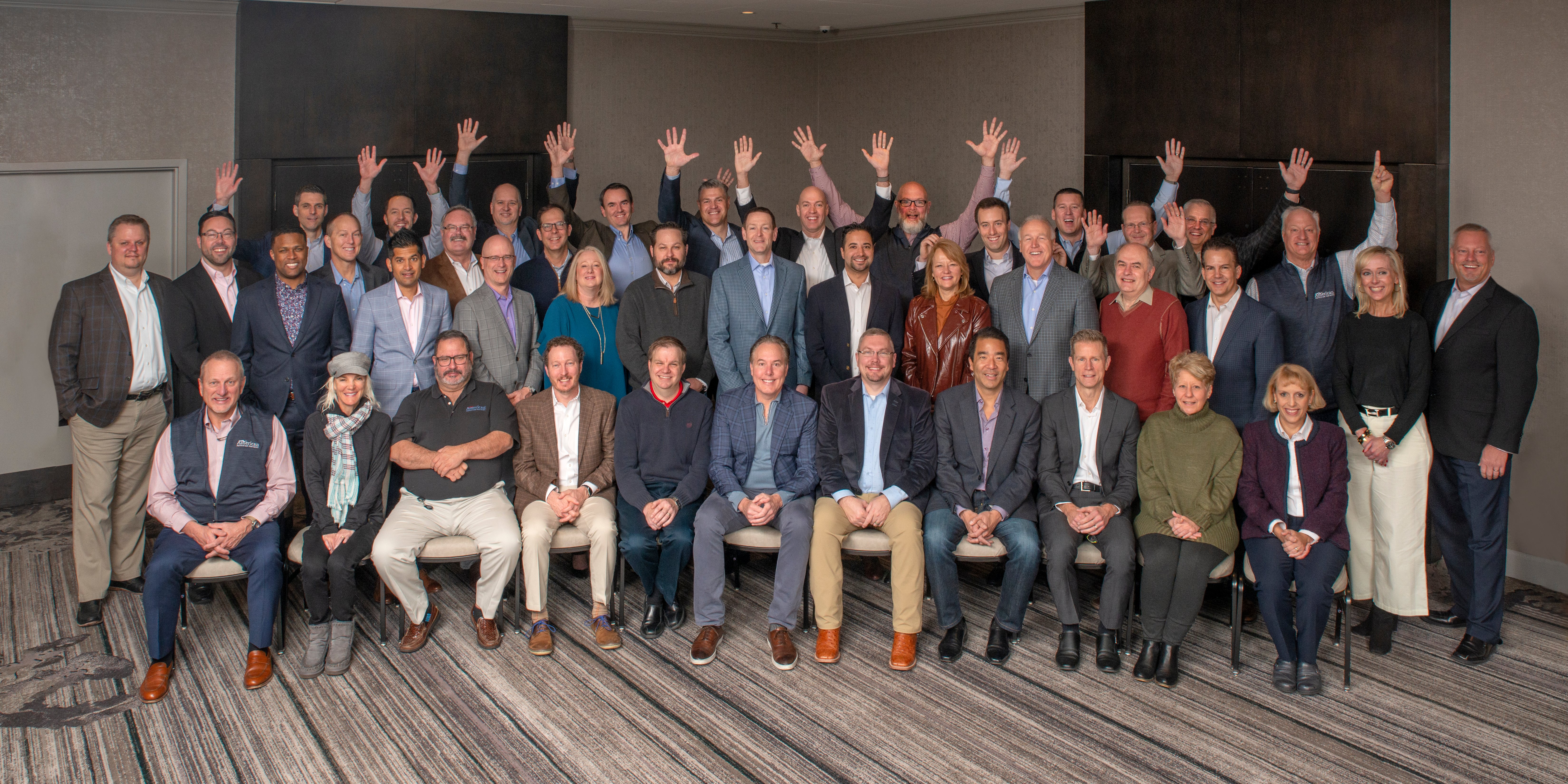 In particular, we discussed our Six Primary Goals that our teams will focus on this year. At a high level, they include:
Strategic: Create long-term, foundational goals that highlight what is critical for our strategy as an organization—to continue to be the best both clinically and operationally to meet the needs of our patients, providers and hospital partners.


Clinical: Establish and execute our metric-driven clinical goals to drive excellence in patient care and provide professional development for our physicians and APCs.


Growth: Continue to foster organic and acquisition growth that drives value for all parties and creates an environment for operational improvement and cultural evolution. If we continue to meet the needs of our three customers, we will continue to grow and flourish.


Operational: Identify and implement the short-term, tactical goals that drive the day-to-day operational success of our business. All successful companies continuously evaluate their operations and make appropriate adjustments.


Financial: Execute our business plan in a disciplined approach and deliver financial results that foster our ongoing ability to grow and invest in tools and resources to continue to meet the needs of our patients, providers, employees and hospital partners.
People: Last but certainly not least, we will continue to attract, develop and retain high-performing physicians, APCs and employees, and will create opportunities to recognize excellent performance and grow from within our organization.


Thank You
I personally want to thank the following groups for the critical role you've played in our success in 2019:
The patients and their families who trust us to deliver a safe, compassionate and efficient care experience
Our physicians and APCs who choose to work with APP and are committed to our mission of excellence in patient care
Our leadership team and support center employees who work tirelessly to support a patient-centered, physician-centric environment, and
Our hospital partners, who have many options but have chosen APP as their management partner for exceptional emergency medicine and hospital medicine services.
Thank you all for choosing APP, for your contributions throughout 2019, and your ongoing support as we continue our path of success in 2020 and beyond.